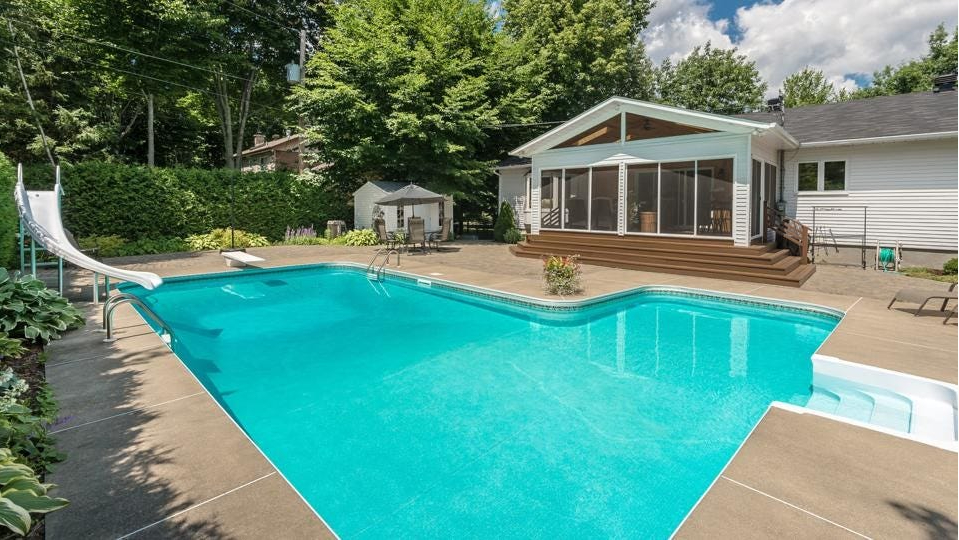 Swimming pool installation might be a quick decision for some. But for others, it could be a well-thought decision backed by important considerations. That's because installing a swimming pool in your backyard is a vast but profitable investment. Whether you're reluctant to commit to such an investment or simply looking for some reasons to install a pool at home and cool off with friends & family on hotter days, our
Houston swimming pool contractor
is here to help. We have listed down some of the top reasons to install a swimming pool. Let's get started!
Reasons why you should install a swimming pool in your home
Do you want a professional's help deciding whether you should install a private pool in your home? Read this blog till the end. Check out some of the top reasons to help you make an informed decision:
Adds value to your home
A pool installation in your home can add to the overall value of your property. If you're planning to install a pool, especially an in-ground one, it can help your home value climb up to the next level. Owning a pool adds a unique selling feature to your home, attracting buyers ready to pay more for an already installed pool. And if you have a customized outdoor paradise, you can expect to attract more buyers willing to purchase your property at the cost you want.
You can add the following features to boost your home value when you plan to sell it in the future:
Quality time with the fam!
Many people would love to pay to take a break from the regular hustle and bustle. It can be challenging to spend good quality time with your family as life gets busy, and we get stuck between a work-life balance. But you will now have ample time to relax and enjoy yourself with your family, thanks to the new chilling place in your backyard. You can add outdoor furniture and fire pits to provide a place for everyone to stay in conversation while some of your family members take a swim. Once you install a private pool in your home, you can cool down in the pool while spending quality time with your family.
Perfect swimming lessons for kids
There is no need to send off your kids to an academy and spend a few dollars on their fees. Having a pool in the comfort of your home will help you teach your kids to learn to swim. That's a pretty handy skillset to help your child stay active from a young age. This will also help them stay safe and prevent dangerous situations that often come with accidentally leaving the fence open.
Help you stay fit
Swimming is a great way to stay fit and healthy. It can reduce stress, improve your heart's health, and benefit your sleeping routine. Moreover, swimming is a perfect alternative to strength training at the gym. If you suffer from anxiety or stress, cooling off in your private pool will help keep your mind and body relaxed – a perfect therapy session without leaving the comfort of your house.
Enjoy the summer sun
The summer heat reduces our motivation to get outside and enjoy ourselves. But when you have a backyard pool, you don't have to leave your house and enjoy the summer sun. After all, nothing can beat the feeling when cold water touches your skin on the year's hottest days.
Throw a pool party!
Pool parties are always fun. When you have a pool in your backyard, you'd be popular among your friends & family members and always be their go-to choice to visit. You can arrange a perfect party on special occasions, taking your social life to a whole new level.
Maintain a healthy weight
We put this point separate from the "staying fit" point because of its significance. Maintaining a healthy weight is crucial to avoiding health complications and having a better lifestyle. This will help you look great, feel confident in your skin, and reduce muscle or joint issues. With a pool in your backyard, you can perform several pool exercises, including jumping jacks, squats, lunges, calf raises, torso twists, crunches, and swimming laps. A few laps in the pool are almost equal to a full-body workout at the gym.